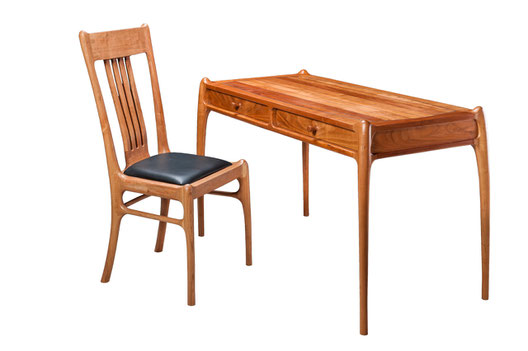 My name is Josua Braun. I always liked wood and started making furniture about 10 years ago. On this website, I simply want to share some of my work.
All designs are my own (except the Sam Maloof inspired rocker chair).
I like the idea of the designer craftsman: the same person designs and makes the furniture. Many arguments have been provided around this concept. The important ones:  It makes the craftsman happy, it is a lot of fun designing and building together with the person for whom the piece is made. And most importantly, the owner enjoys a unique piece of furniture with a soul!
Inspirations came from the American Studio furniture movement, some Art Noveau and of course the great German and Skandinavian furniture designs of the 20th century (who else ;-), and some others including car design - the Iso desk took its name from the iconic Iso Grifo.